Dreadlock styles for women | Pictures of ways to wear your dreads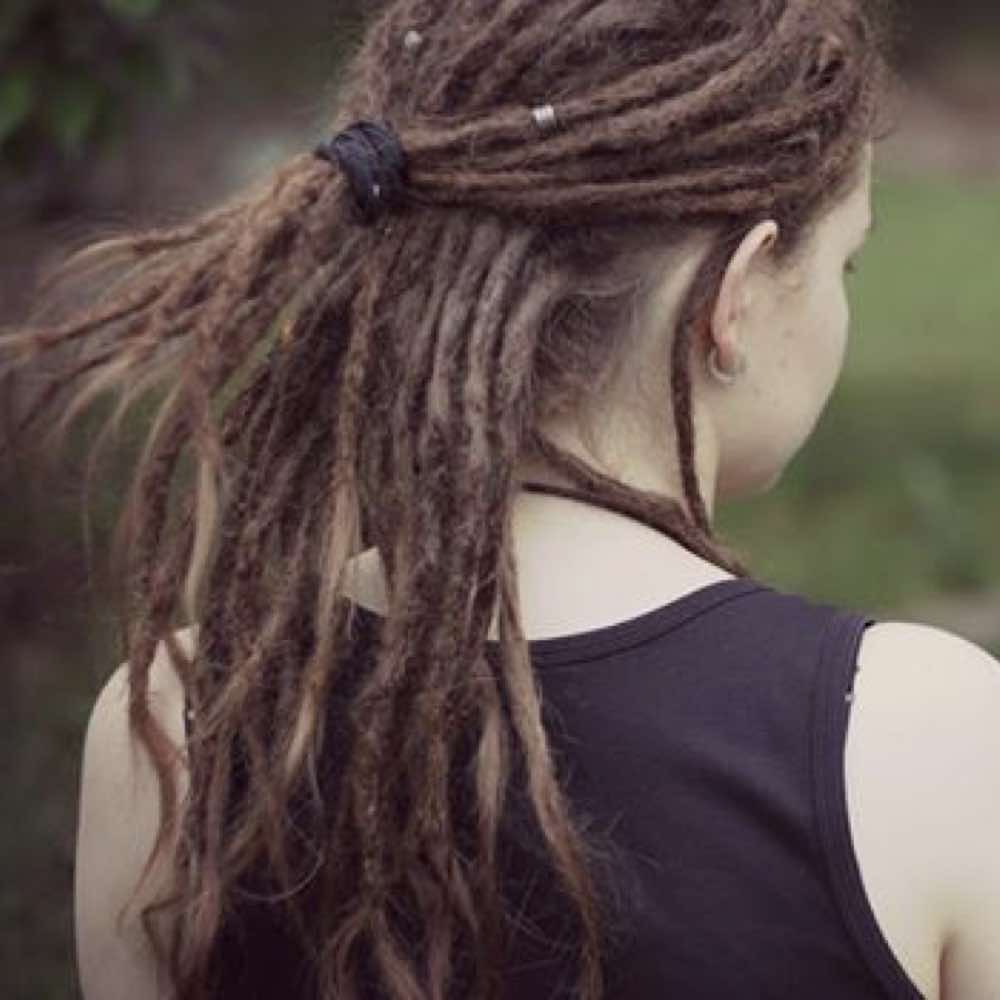 It's amazing how handy a hair-tie can be when styling your dreads. Dreadlock ponytail styles come in different shapes. Take this look, for instance. The beauty of these brown layered dreadlocks is elevated by the half ponytail that they have been tied up in. Yet another quick and easy hairstyle for locs.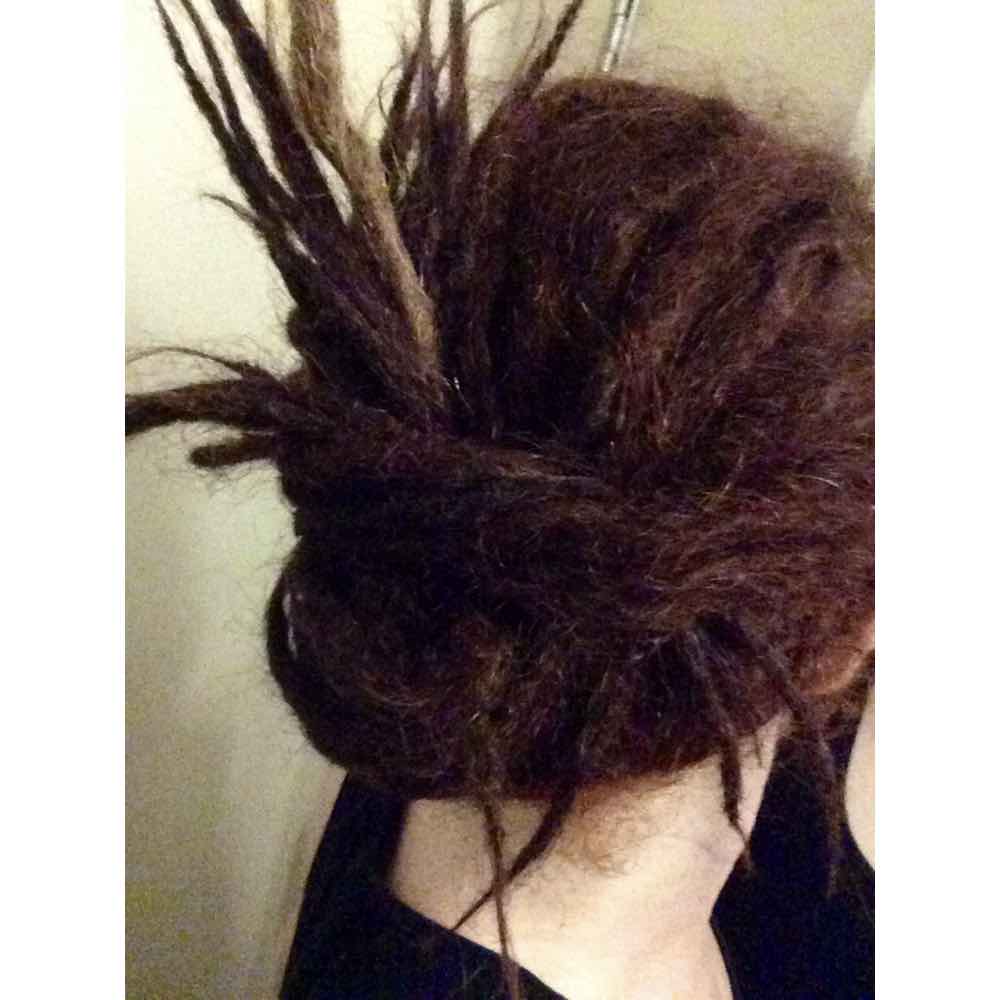 After my client was enjoying the added length of dreadlock extensions she played around until discovering another way to wear her dreads. Rather than tying them into a dread bun, she has used a few locs to create a knot and then fed the underdreads back up through it to defy gravity.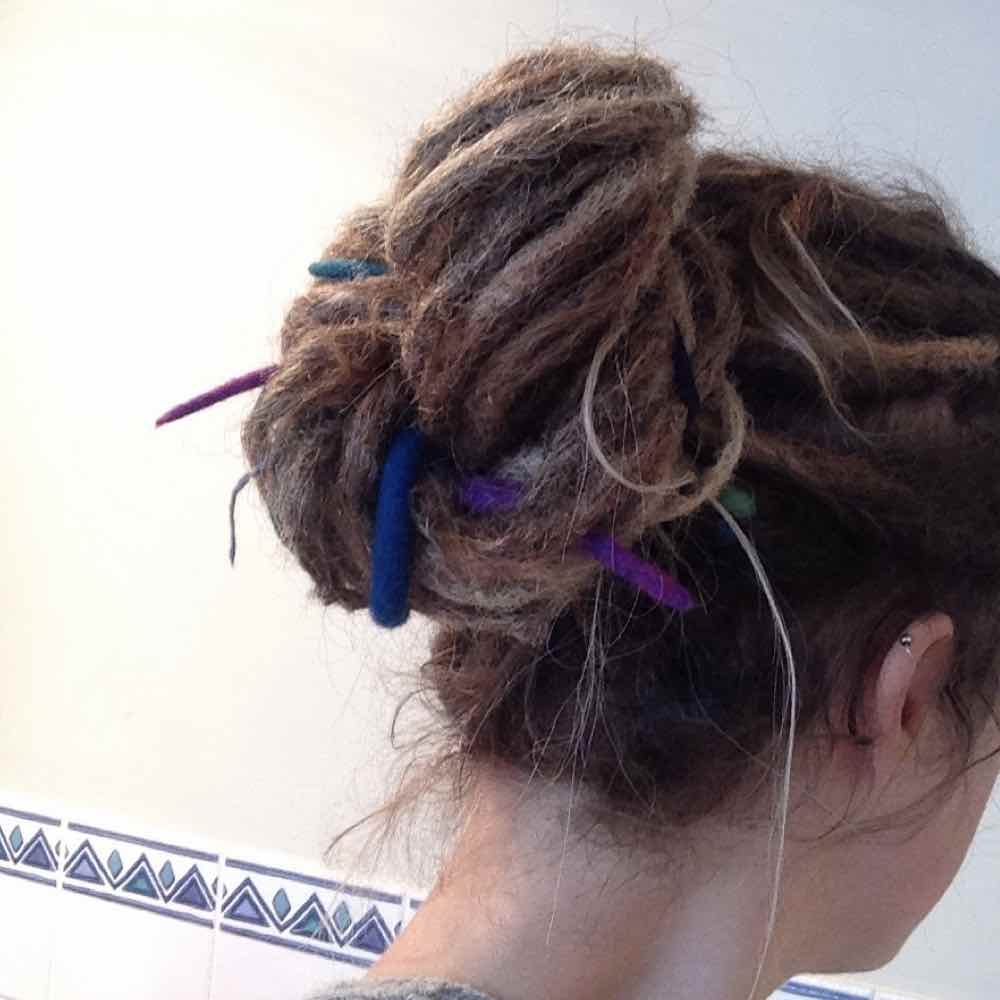 Loc bun styles vary depending on the length of your dreads. Whereas long dreadlocks suit a high bun (seen in the dread bun image) to support their weight, medium sized locs like these sit nicely at the back of the head.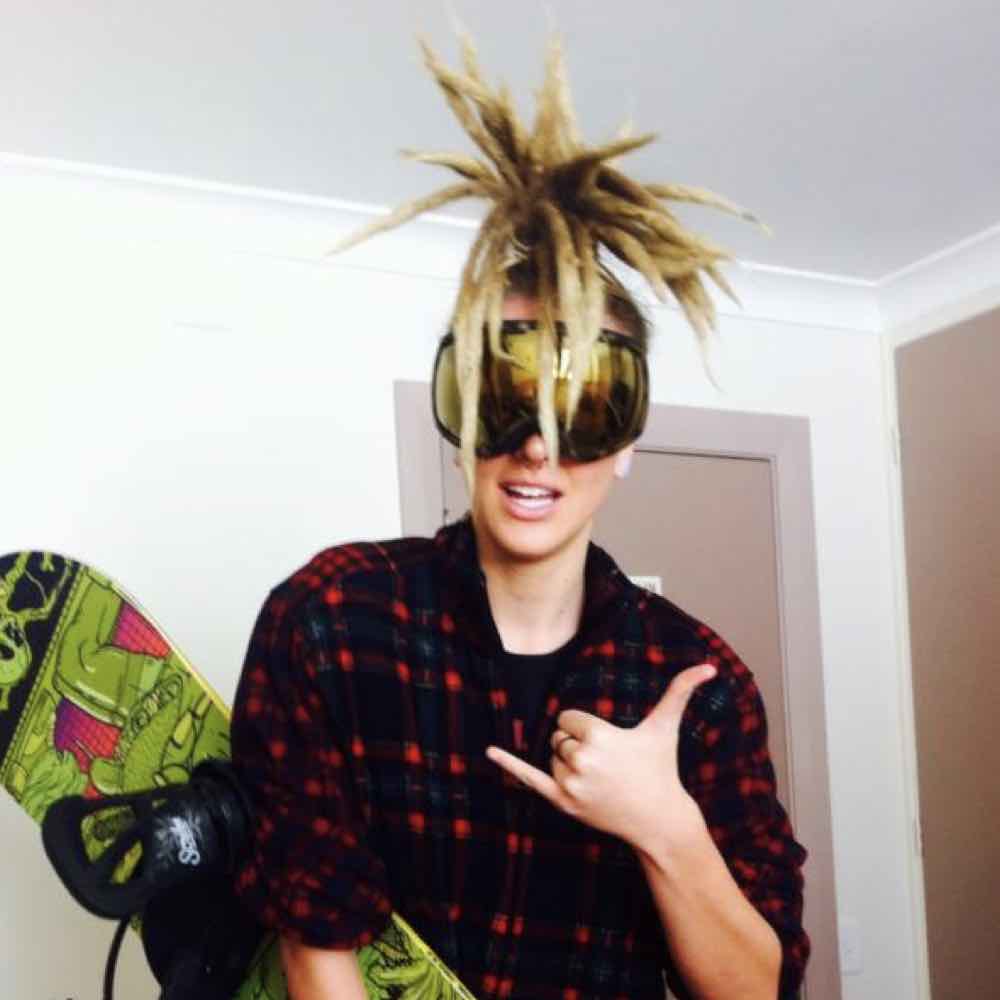 Here's how to tie up dreads with a scarf, dread band or hair-tie. Handy if you're doing something active, it's something of a reversal of top knot dreads. Just grab all your locs at the crown of your head and tie them up with a dreadband. Fan out your dreads to add more fullness to your look.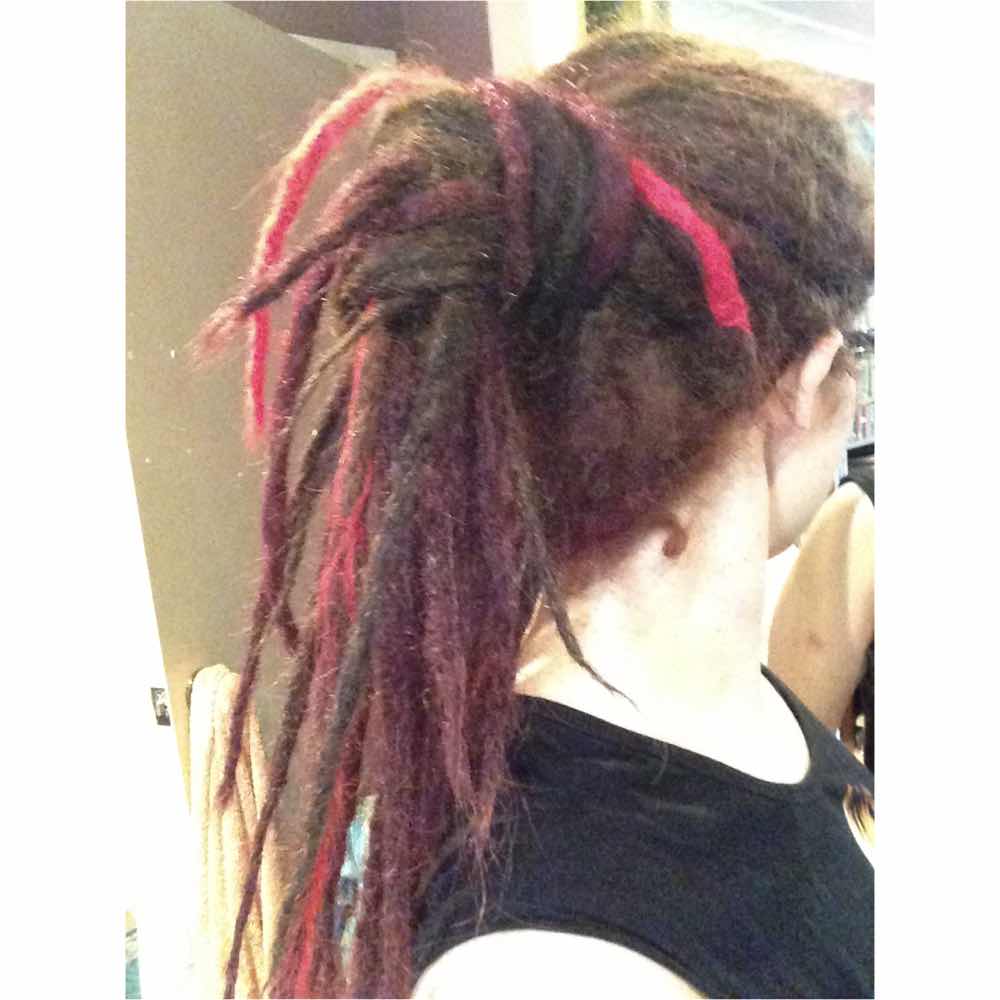 Here is a super neat look even with long dread locks. This half dreadlock ponytail and half dread bun is complimented by having ombre dreadlocks and some felt dreads which match the whole colour scheme.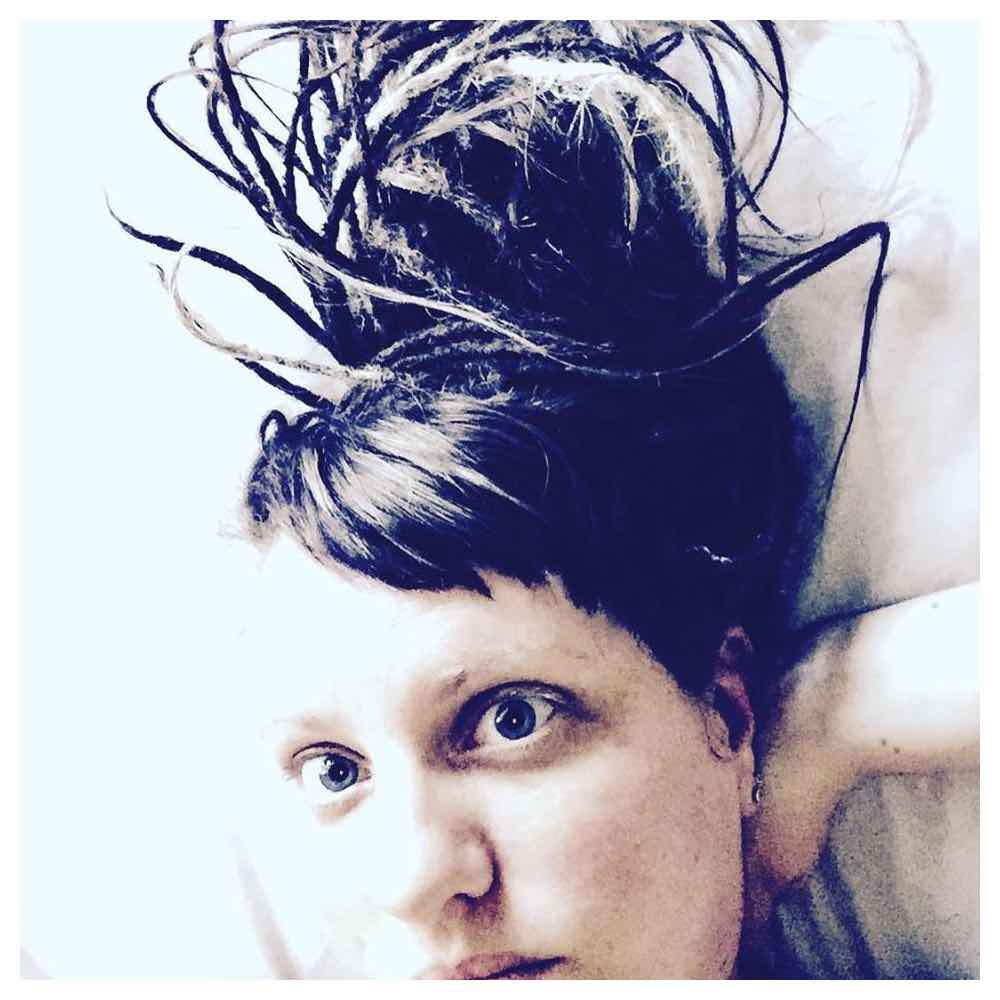 If you're looking for thin dreadlocks styles with a bit of pizazz then this is exactly the kind of style that you should try out. Pinning up her short skinny dreads and contrasting with her fringe makes for a unique look indeed.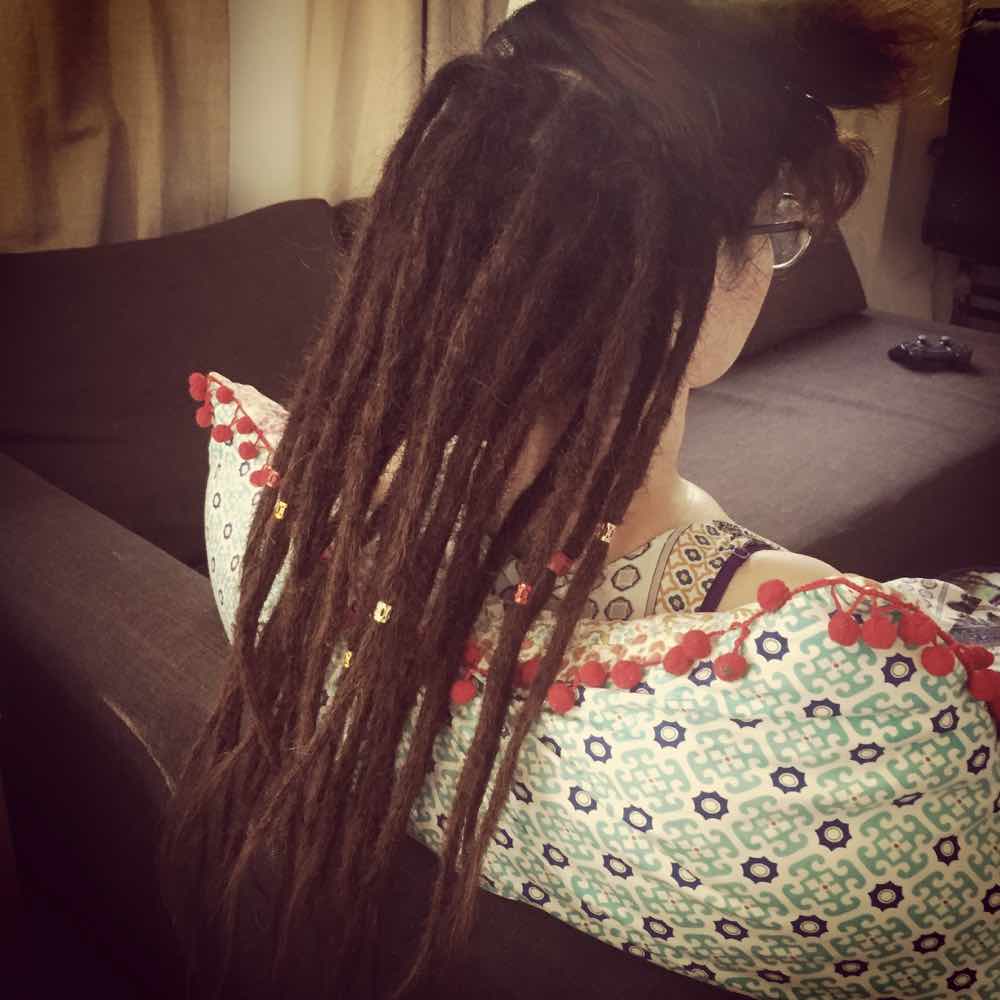 Having partial dreads underneath your normal hair is a versatile style. Underdreads can be accentuated or covered over as the occasion warrants.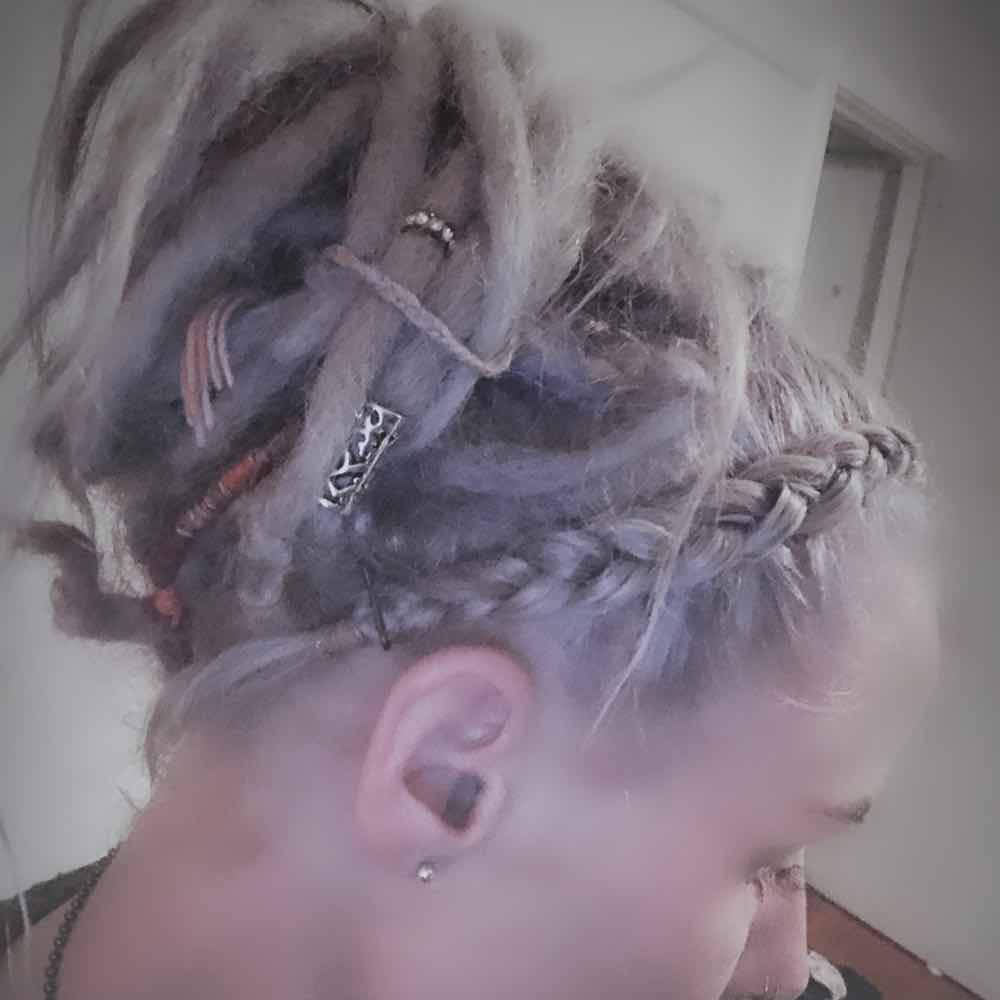 Updos for medium length dreadlocks can create a stylish wedding hairstyle for locs. Here we have the dreads curly or spiralled with a braid adding a special touch to the look as does the dreadlock jewellery.