Q&A: Dred-ucation | Dreadlock Extensions
Dreadlock Extentions
FAQS and Knowledge Base
Over the 10+ years that we've been providing professional dreadlock extensions in Sydney, lots of questions about them have been asked by our clients.
Here you'll find our answers to FAQs or commonly asked questions involving dread extensions.
We also have two other pages dedicated to loc extensions. Our services page covers the process for getting them done, general information, pricing, testimonials and more.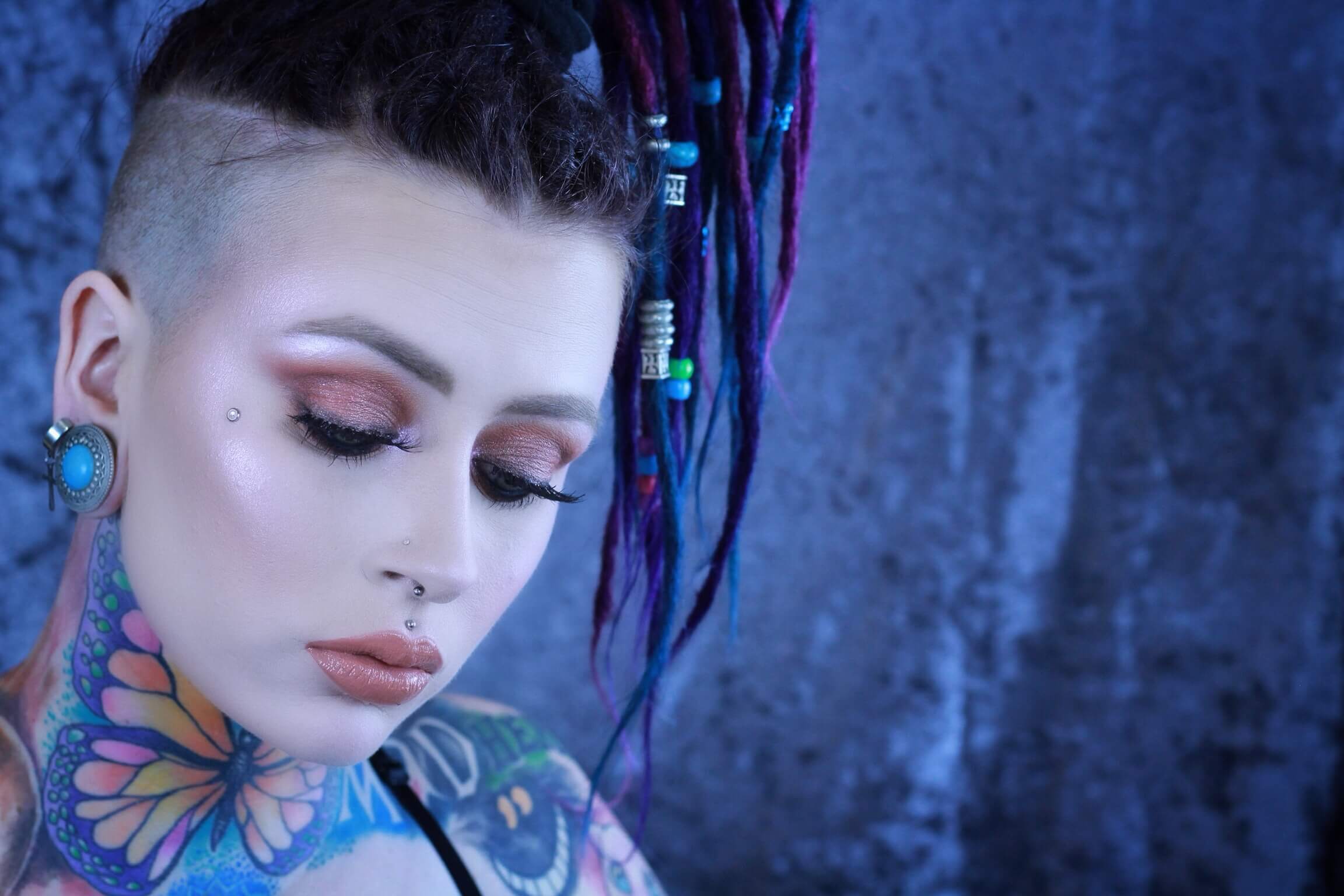 Dreadlock Questions
Q: When can I attach dreadlock extensions to add length?
Dread extensions can be added at any time. Some of our clients opt to have new locs and extensions in one sitting. Others prefer to settle into their dreddies and then decide later that they'd like to speed up the growth process by having us extend them. I tend to have a range of them on hand so if you're getting a maintenance session and have the impulse to want to try a couple on there is always the option to do so.
Q: How are the extensions attached?
We use the organic, chemical free method of crocheting the extension to sew it into your existing dreadlock. We've seen and heard just about every weird & wonderful kind of ways extensions have been put on from string, drunken super glue dares through to hairdressers walking in with giant glue guns. The natural approach looks the best and is the best for you and your hair. It is more physically intensive for us but we think it's worth it to give you great looking instant length.
Q: How long do loc extensions last?
Years and years generally. While some of our clients have their dreads almost touching the ground, most people tend not to want enormous length and the weight that comes with it. Once you've found long dreadlocks to be going over your desired length you're probably going to have part or all of your dreadlocks extensions cut off. Some clients sell them (a great way to recoup your initial investment) while others keep them in a shoebox in case they lops their locs off and later opt to have them back again. The only time dread extensions don't last for ages is if someone bleaches them endlessly and fails to moisturise them to compensate for the drying out that bleaching leads to.
Q: Can you wash dread extensions?
Absolutely! If you've just had loc extensions put in it's advisable to be gentle with them so that the join between your dreadlock and the extension gets stronger over time as shedding hair falls into your locs and they dry out and mature. Your dread locks don't need to be washed directly and in fact, pummelling them with a bar of dreadlock soap can make your hair frizzier. Focus on the scalp. As for the dreddies themselves, I recommend you dilute some dreadlock shampoo. Then you can either use a spray bottle to spray the shampoo into your locs or else pour the diluted mixture over them. If you've just have a full head of dreads and extensions put in then don't over wash them. Once a week or even once a fortnight is sufficient. We carry a range of shower caps and swim caps designed specially for dreds, as well as a great organic dreadlock shampoo. Wool or felt dred extensions can shrink just like wool clothing if exposed to lots of warm water. If you have this type then consider tying them up if you're washing your hair in warm water.
Q: How long should my hair be for dreadlock extensions?
We recommend you have at least 10cms but 15cms or more is preferred. If we're doing dread extensions for men, 15cms is less irritating as guys have more sensitive scalps and aren't as used to having bits of their hair pulled like women are. Aside from the question of comfort, the length of your hair has an effect on how strong the dreadlocks extensions are. If you have fine hair or thin dreadlocks then the join is going to be less resilient than thicker hair types and more chunky dreadlocks. The style of dread lock you go for and your hairs thickness is another consideration when it comes to how long your hair needs to be.
Q: Do loc extensions grow?
A dreadlock hair extension doesn't grow any more or less than if you only have a head of full dreadlocks. Your hair will keep growing at the scalp and can automatically marry into your existing locs, particularly if you palm roll them at the roots or use a locking product. Otherwise getting some dreadlock maintenance will allow you to have the loose hair knotted into your dread locks. Either way, the length of your dreddies grow. Some of our clients have found that growth is slower than they hoped for so they have us put in a second lot of dreadlocks with extensions, particularly if they started off with super short dreads in the first place. Once again, your hair type plays a role. Some peoples hair grows crazy fast. This can be great if you want heaps of length but it can mean you end up getting tidy ups more frequently to tame it!
Q: Can you dye human hair dread extensions?
You sure can. People often ask us what kind of hair to use for dreadlock extensions. The two options are synthetic or real hair dread extensions. Synthetic hair is made of plastic so you can't dye it. Extensions made of human hair can be coloured. Because dread locks are made of compressed hair they are like sponges and will absorb a lot more dye than unlocked hair. So if you're getting a full set of dreads as well as extensions and want to colour your hair you might want to consider dying it before we loc it. If you're going to have us put in organic dreads and natural dreadlock extensions you may want to think about sourcing a chemical free dye such as henna.
Q: How much does instant locs cost?
This depends on 3 factors. 1) Whether you already have dread locks and just need the extensions added. 2) Whether you have, or are getting done, one of the partial dreads hairstyles so you only need a small amount of extensions rather than a full head. 3) Whether you're bringing your own extensions or having us prepare them for you. You can check out our dreadlocks price list on our services page for extensions, under the section dreadlocks Sydney price.
Q: How many dread extensions for a full head?
This also depends on a few factors. 1) What's the size of your head? Youngsters or people who have a more slight build have less space to fill with dredlocks than people with average or larger noggins. 2) What hair type do you have? If you have finer hair you'll require a wider radius of hair to ensure your locs have adequate mass to support the weight of dreadlocks extensions. 3) What thickness of locs do you have or wish to have? Thin dreadlocks naturally require more extensions than thick ones. 4) How much space do you want between your dreadlocks? The more space in the sectioning the less dread extensions you require. If you send us a photo of your hair we can best determine the thickness and style of dreddies to suit you. Typically, we find that between 30-45 extensions is about average.
Q: Are you able to fix my hair? I tried getting it dreaded elsewhere and the results are disappointing.
We sure can.
Many clients have come to us in the hopes of us fixing an attempt at locs that turned into a dread disaster.
We have seen it all, from people coming in with one giant matted dread, more wax in their hair than you could possibly imagine, loops, string holding their locs together, dares gone wrong (including and not limited to the use of superglue) to barely dreads at all – a.k.a unraveling strands of hair with some knots.
The weird and wonderful things that unsuspecting clients have let friends, amateurs and other questionable characters do to their hair!
We have successfully fixed these and many more problems, leaving clients with functional, natural dreads.
Q: How do I book an appointment?
Simply click on the book appointment button below, or else phone up, text 0420 984 481 or email dreadlockssydney (at) gmail.com
Feel free to text or email photos of your hair as well as any questions you might have.
I look forward to working with you.
Check out photos of clients having dreadlock extensions on our photo gallery