Our Location
Dreadlocks Blue Mountains
We work out of our home in Sydney's beautiful Blue Mountains which is the perfect place to take in a bushwalk or a funky cafe afterward you have your dreads done.
During the cooler months we pop you in front of our toasty log fire, serve you a chai and put on some great TED talks, documentaries or movies.
If you're a bit of a drive from the Blue Mountains you might want to hire out our yurt, which is located on the bottom of our property. You can check out the Airbnb photos & reviews here: https://www.airbnb.com.au/rooms/29289140
Situated only a short stroll from the spectacular Minni Ha Ha Falls, you can also tie in your visit with a walk down to Minni Ha Ha and during the warmer months enjoy a dip under the waterfall.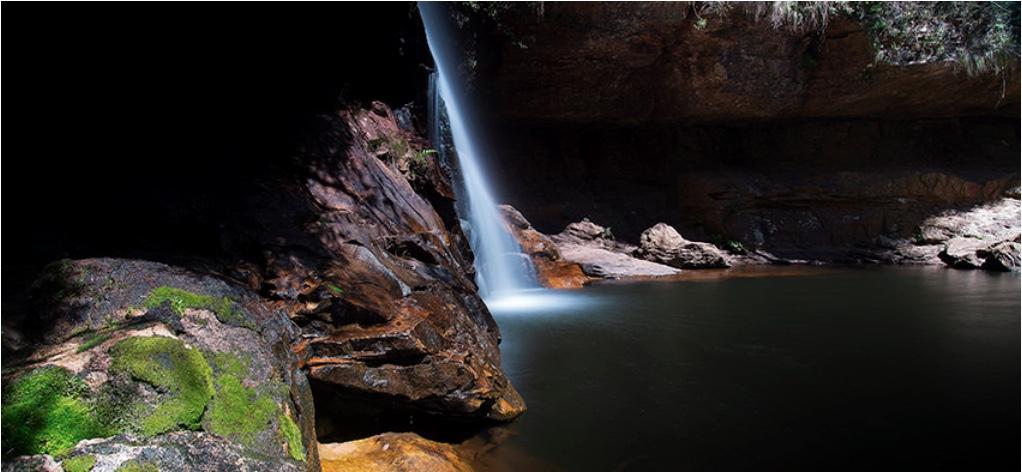 Home to the iconic Three Sisters, Katoomba is the hub of the Blue Mountains, laden with stunning lookouts, walks, cafes and other tourist spots.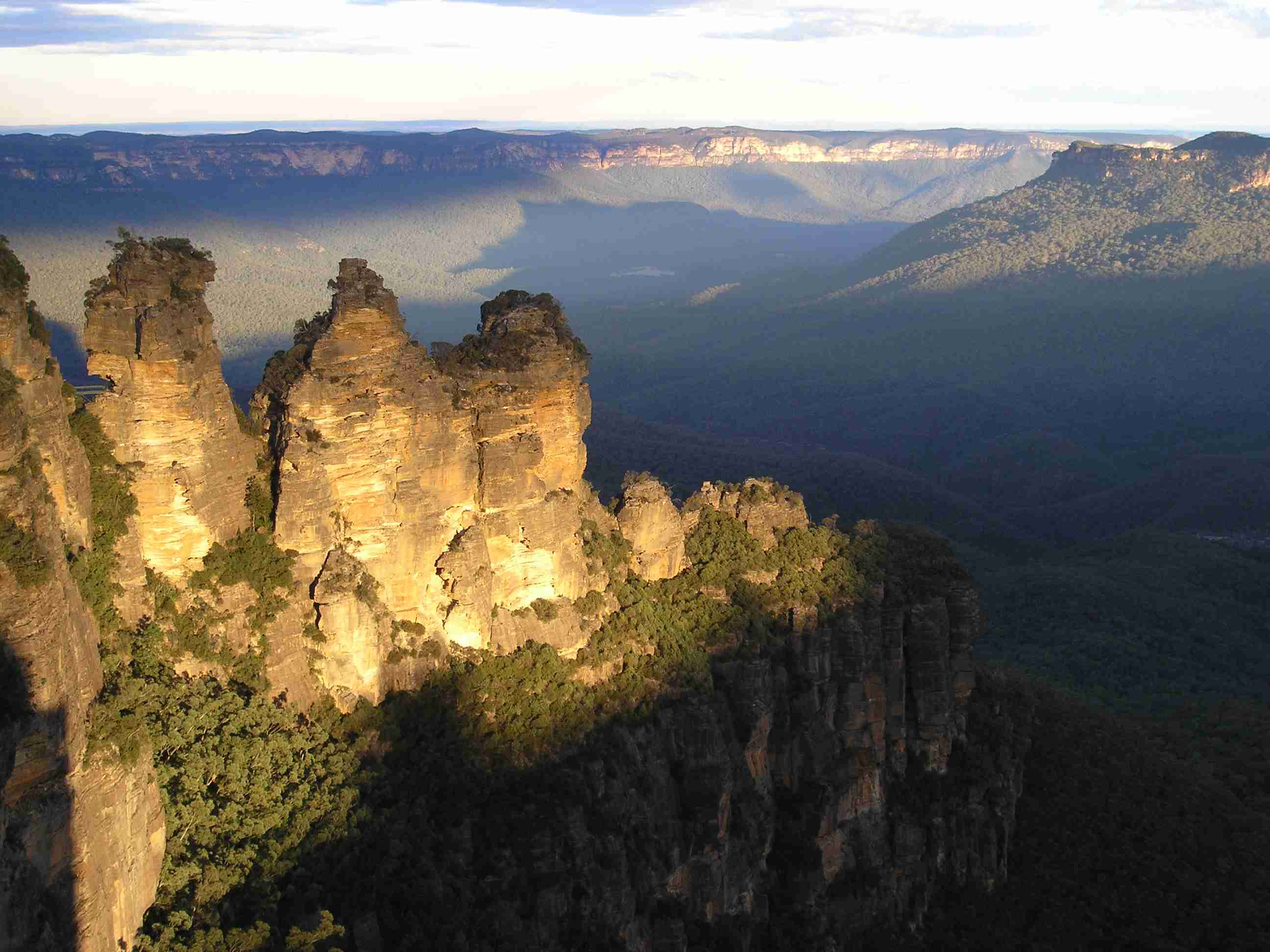 If you're interested in understanding some personal growth during your dread visit you can take a look at my tarot, breathwork and counselling services:
https://adifferentdrummer.com.au/break-your-shell/about-me
Dreadlocks Near Me
Understandably, not everyone is looking to take in a Blue Mountains experience with their dreadlocking.
We also offer a mobile dreadlock service where we can come to you. Parents of toddlers, or those with super busy schedules find this to be a great benefit we offer.
Typically we cover Penrith, Blacktown, Campbelltown, Parramatta and the Sydney CBD.
Here are a couple of stories from clients who've taken in the Blue Mountains when getting their locs tidied and created.
Tomslin's Visit To The Blue Mountains
I am a dready and dreadys need their dreadlocks groomed or repaired (if you will) every now and then. I had just recently moved to a city where it is fairly hard to find a loctician to groom your dreads. So I jumped on the Internet and searched for hours and viola! I found two of them in the region. Now I had to choose which one to go to, sent mails asking for pricing info and location etc. and though they both were charging the same, their locations was the immediate tie-breaker.
One was in a town close by, while the other was towns away up the famous Blue Mountains of Australia. They mentioned they can come to their clients, but the sound of 'going up the mountain to repair my dreadlocks' sounded like a phrase out of a book about ancient African societies. So I told them I'll go to them.
Woke up early, jumped on the train and when the landscape presented itself, I realised I hadn't thought of what to expect. It was a beauty! So beautiful I decided to make the 30mins walk to where my locticians lived/work from. (Just on the edge of the woods).
After the grooming, I decided to take a little walk to one of the mountain sites, the Three Sisters, and that is where the real thrill began. A simple 'check-and-leave' walk quickly turned to a bushwalking trail walk down the 800 steps, Giant stairway to the base of the Katoomba falls and back up. I couldn't have enough of this breathtaking rock formation. I was in some kind of a landscape lovers' heaven. The descent was very intimidating and scary (I must admit I almost abandoned the idea of going down to the bottom), but very exciting nonetheless. Needless to say I met many people along the trail who gave up on the task of getting to the bottom.
To finish the day, (as expected, by this time I was very hungry), I stumbled upon a rare find for a foodie like me, a restaurant designed like a hobbit's house. It felt as if I had become small like those small people and I was in the movie The Hobbit! The waiters and waitresses even dressed like hobbits and the food too was great, organic.
I left the Blue Mountains with groomed dreadlocks and an adventure experience I will never forget.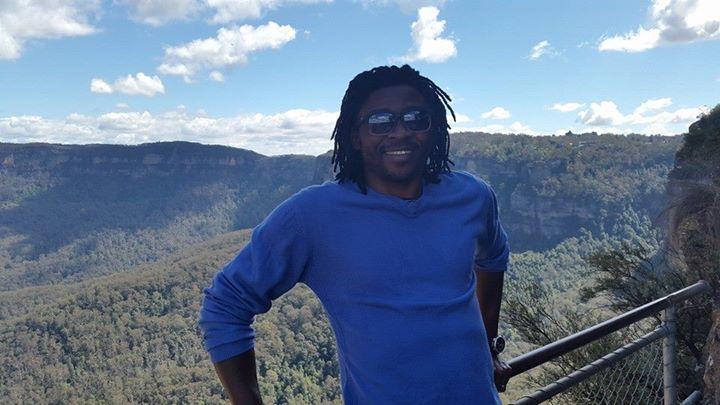 D-day For Dee To Get New Dreadlocks
Since I was very little, there is a hair style that I have been fascinated with. Dreadlocks. Something strange and quirky and oddly enough usually associated with travelling. When I finally left the UK with my crew cut, it was a few months and several countries before I realised this may very well be my only chance to have them. So for the last 9 months or so, I've been growing my hair, coaxing it out until I reached the minimum of 10cm, and then started hunting down a stylist. Many needed more hair than I had but while in Sydney, I finally found a woman in Katoomba who could do them while I was there.
In order to obtain dreadlocks, the hair is sectioned off and first backcombed into loose rattails. Once they've been formed, Ginny takes a crochet hook to each dread and hooks the loose hairs tight, shrinking the mass of the hair and creating a much neater and tighter dread. Even with my short hair this takes 3 hours to complete. The dreads are pretty stiff, and stick up from the scalp – it'll be a few days before they've relaxed enough to drop. Thankfully, that's what dread socks are for! I also get dread specific shampoo and gel, along with an accelerator to help coax my dreads along.
Caucasian hair isn't born for this style, so it takes a few months to really get good dreads. The reason dreads get a rep as dirty, smelly and unhygienic is because people don't perform proper maintenance or use the wrong products. I'm not to put anything on for at least 2 weeks (including water – gonna be desperate to shampoo my hair in a fortnight), but I'm fully intending on maintaining these as well as I can.
When I say goodbye I get a lift back into town, but get dropped off this time at the lookout for the Three Sisters. I've still got a good chunk of the afternoon left, so want to see as much of this area as I can.
The mountains and forest seem to go on for miles. It is one of the most beautiful places I've seen in Australia since I came here.
I get to the Giant Steps, a 900 piece staircase that takes you down the cliff. Sounded relatively interesting – and how hard could it be. When they say down the cliff, they mean quite literally hanging from its edge! Sometimes there is nothing but a steel railing between you and the drop down. And of course, I was going down instead of up, so I was getting views all the way to the ground floor. From the bottom, you have 2 options. One is to go through a forest walk, the other is to head towards Scenic World, a part of this park that specialises in a cable car and the worlds steepest railway. I decide to try the railway. There's several waterfalls along the way too – and though I clearly missed it, judging from the wet swimsuits there's probably a few places to swim as well. I ended up making it to Scenic World in about 70 minutes – well in time for the last train.
The railway itself crawls up a cliff face with a very sharp incline similar to that of a roller coaster. It is not a sheer drop, but just a few degrees short of it. The seats also give you an option of incline, so you can have a relaxing 2 minute journey up, or cling to the handles like a lifeline as you dangle in the air. Its probably a lot more fun going down, but going up was a hoot and well worth the wait. Kind of wish I'd been able to spend a few days in the Blue Mountains. Get the feeling its a really great place to explore and check out – maybe I'll be able to come back later in the year.